I love this quote I just stumbled on. Maybe you heard me mention it on the air. It's this simple:
"We're blocks of marble. God is the sculptor.
The chisel is... everything."
Everything. God uses it to shape us, when we trust Him, into His works of art. He'll use it all.
Maybe you've had "everything" in the last year. I feel like I have. Some wins, some setbacks, some frustrations, and some profoundly unforgettable moments (the birth of our granddaughter, Scout!).
Through everything, I'm so thankful for what we get to do together through 89.7 KSGN. All year long, we've gotten messages from people about what a lifeline this station has been.
We live in a culture starved for genuine spiritual encouragement, and there are so few places to find it. But 89.7 KSGN supplies it non-stop, thanks to people who believe that God is ultimately good, and there is reason for a deep hope and joy that can handle absolutely anything.
For that reason, I can't wait for 2023. I love that God wants us to partner with Him. I love that He tells us not to worry. He's got this. Whatever you're going through... we know how this all ends, and it's so good.
Thank you again for keeping this going. The community that is 89.7 KSGN can't do its thing without you. We've always been supported by listeners, and the impact of your gift is remarkable.
We get to spread actual, lasting HOPE. Let's keep doing it.
Help make 2023 a year of sharing even more HOPE by giving a special gift of $200, $500, or more before the annual giving deadline of midnight December 31st.
It's really easy to make that gift on ksgn.com or call 888-897-5746 and press Option 2 (for donations)!
Thank you so much, and God bless you and your family this holiday season.
Sincerely,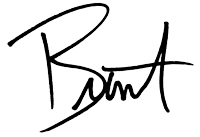 Brant Hansen
P.S. The quote is from Peter Kreeft
P.P.S - Producer Sherri says "hi," too!