What was novel a few days ago is now dangerous and difficult. The National Forest Service has issued an Emergency Closure Order for the local mountains thru March 16. Access is restricted to residents and emergency crews only.
When you pray, please remember our neighbors in the mountain communities. Some are stuck inside their homes, others are stranded down the hill with delayed access to return home.
Many families are without access to groceries and basic supplies.
As a community of people who love God and care about each other, we can provide care and support.
Donate Supplies
Sandals Church in San Bernardino is accepting and distributing donations of these items to help with basic needs and offer much-needed relief...
Blankets!
Baby Formula, Food & Supplies: Formula (Regular and Soy), Baby Food, Diapers, Wipes
Pet Food & Supplies: Dog and Cat food, Cat Litter
Canned Items: Fruit, Vegetables, Soup, Tuna, Chicken, Beef
Dry Goods: Pasta, Rice, Beans, Flour, Sugar, Potatoes
Snacks: Protein Bars, Trail Mix, Jerky, Fruit Snacks, Crackers, Chips
Water: Bottled and gallon jugs
Personal Hygiene: Toothpaste, Toilet Paper, Feminine products
First Aid: Band-Aids, Tylenol, Ibuprofen
Snow Gear: Shovels, Gloves, Beanies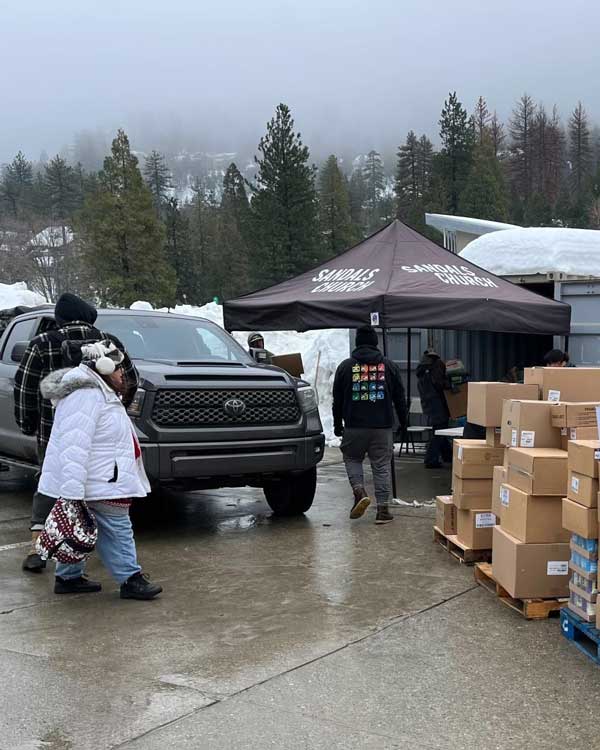 (source:
Sandals Church
, used by permission)
Drop off Locations
Items can be dropped off at Sandals Church in San Bernardino daily from 8 AM to 4 PM.
3701 N Sierra Way
San Bernardino, CA 92404
(map)
Volunteer
Sandals Church is coordinating with local government and emergency services to provide help, including organizing food and supply distribution centers and delivering to families who are unable to make the grueling hike out of their homes to the central distribution locations.
If you are able to volunteer to support this relief effort, please fill out a short form at https://move.sc/mountainsupport.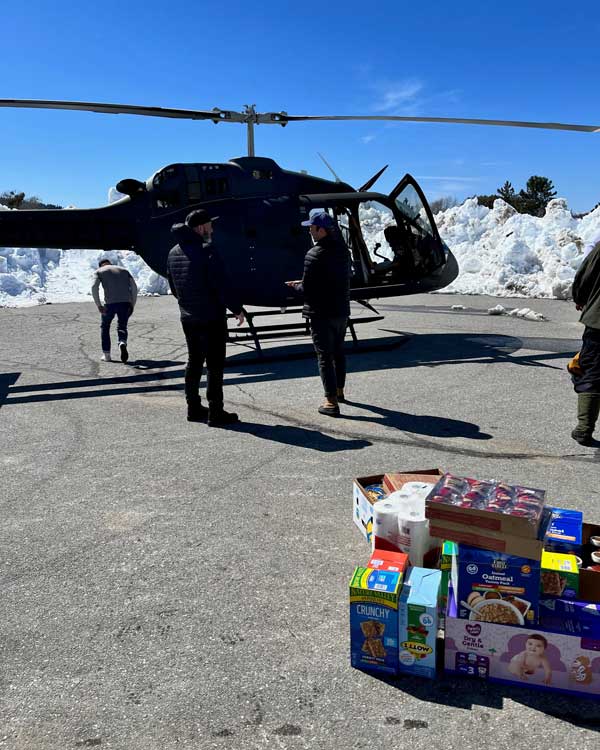 (source:
Sandals Church
, used by permission)