To add your own event to this calendar, click here.
The Bold And The Sanctified
From
February 26, 2022 5:00 PM
until
February 26, 2022 7:00 PM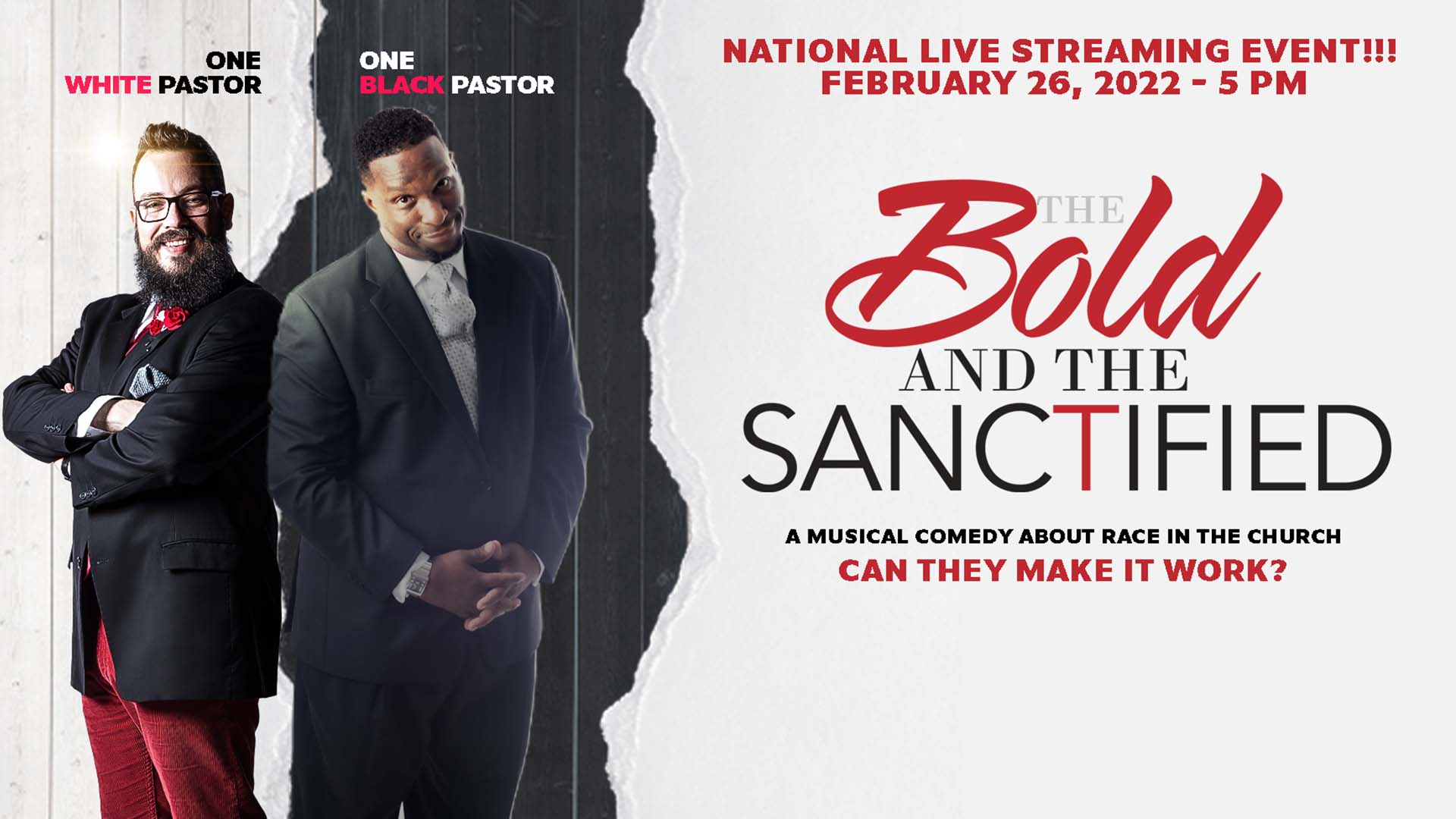 Look at what's happening in our country. Is there a better time to talk about race?
How about laugh about it? Laugh at our similarities. Laugh about our differences. And acknowledge the words of our Savior:
"By this everyone will know that you are my disciples, if you love one another."
The world is longing to see it. They don't know how to do it. The church can lead the way. The Bold and The Sanctified takes a hilarious look at two pastors trying to do just that.
This comedy chronicles the struggles a black pastor and white pastor face when they combine their congregations for financial reasons. Racial conflict and tension ensue from the very beginning. From the choir to the pulpit to even the ushers – EVERYTHING is hilariously affected by the union.
The question that looms the entire play: "Can They Make It Work?"
After showing to sold out crowds in theaters across the country, The Bold and the Sanctified is now coming directly to your home for a global livestream event. Don't miss it!!
Your ticket includes replay access to watch on demand after the livestream ends through March 13th.
Add An Event
To add your own event to this calendar, click here.