To add your own event to this calendar, click here.
Race for ReWritten - An Annual 5k for the Fatherless and Underserved
From
June 11, 6:15 AM
until
June 11, 9:30 AM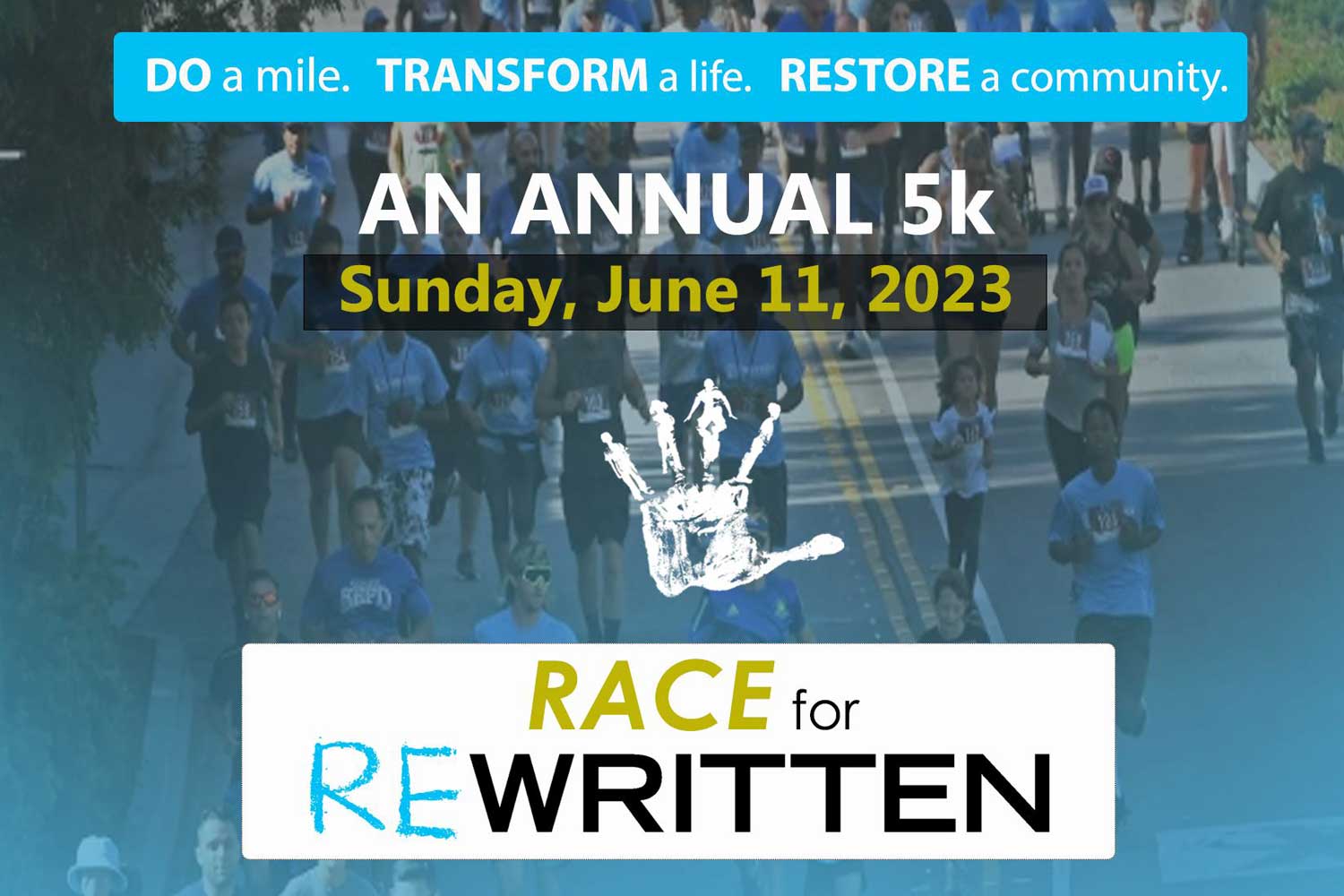 We are thrilled to bring to you an opportunity to be a part of our annual 5k Race for ReWritten event, happening Sunday, June 11, 2023 in the heart of Historic Downtown San Bernardino, CA.
For over 10 years now, ReWritten has been working to improve the quality of life for young people who are living with the burden of an absent father. A burden we believe no boy or girl should have to carry alone. A young person growing up without a father, is a young person at risk. To fill the void left by their fathers, youth will often turn to drugs to feel good, promiscuity to feel loved, and gangs to belong.
It, simply, doesn't have to be this way.
That's what this 5k is about.
This event will play an important role in the financial support of our impactful programs and services offered year round. Programs that provide much needed emotional and academic support to struggling young people looking for real help. With your support, we can continue to make a real difference in the lives of young men and women at a time when they need it most.
We hope you will join us!
Each registered participant will receive a swag bag which includes a 'Race for ReWritten' 5k t-shirt. In addition, each participant will receive a medal for completing the 5k.
*Children 12 and under are allowed to accompany a registered adult on the race route at no additional cost (no registration required for children 12 and under, but a Release of Liability will be required for each child during participant check-in on race day).
Sponsors
Add An Event
To add your own event to this calendar, click here.