Easter is a time to reflect on one of the greatest redemptive love stories ever told in the Bible.
God loving us. Giving His Son for us. So we can have eternal life with Him.
In his updated and expanded book,3:16: The Numbers of Hope, Max Lucado invites you to examine your heart and understand more fully the living hope there is through Jesus' death and resurrection.
Through believing and receiving.
We've all had our fair share of disappointments, loss, and hardships. But for every challenge there is a breathtaking promise: It's going to be okay.
How can we know?
Because God so loved the world!
"I never grow weary of talking about God's 'whoever' policy. And His love for us! It's just the greatest news I think we can ever share."
Max Lucado
Listen for Max to share more about Easter on Keep the Faith this weekend (5 AM - 10 AM)!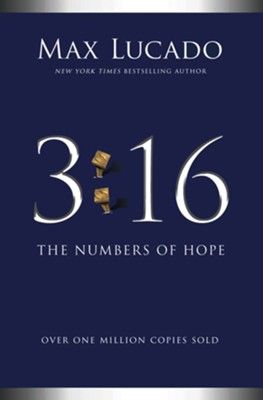 buy the book