CNXN FAIR
From September 23, 6:30 PM until September 23, 9:00 PM
At Loma Linda University Church
https://tinyurl.com/cnxnfair
---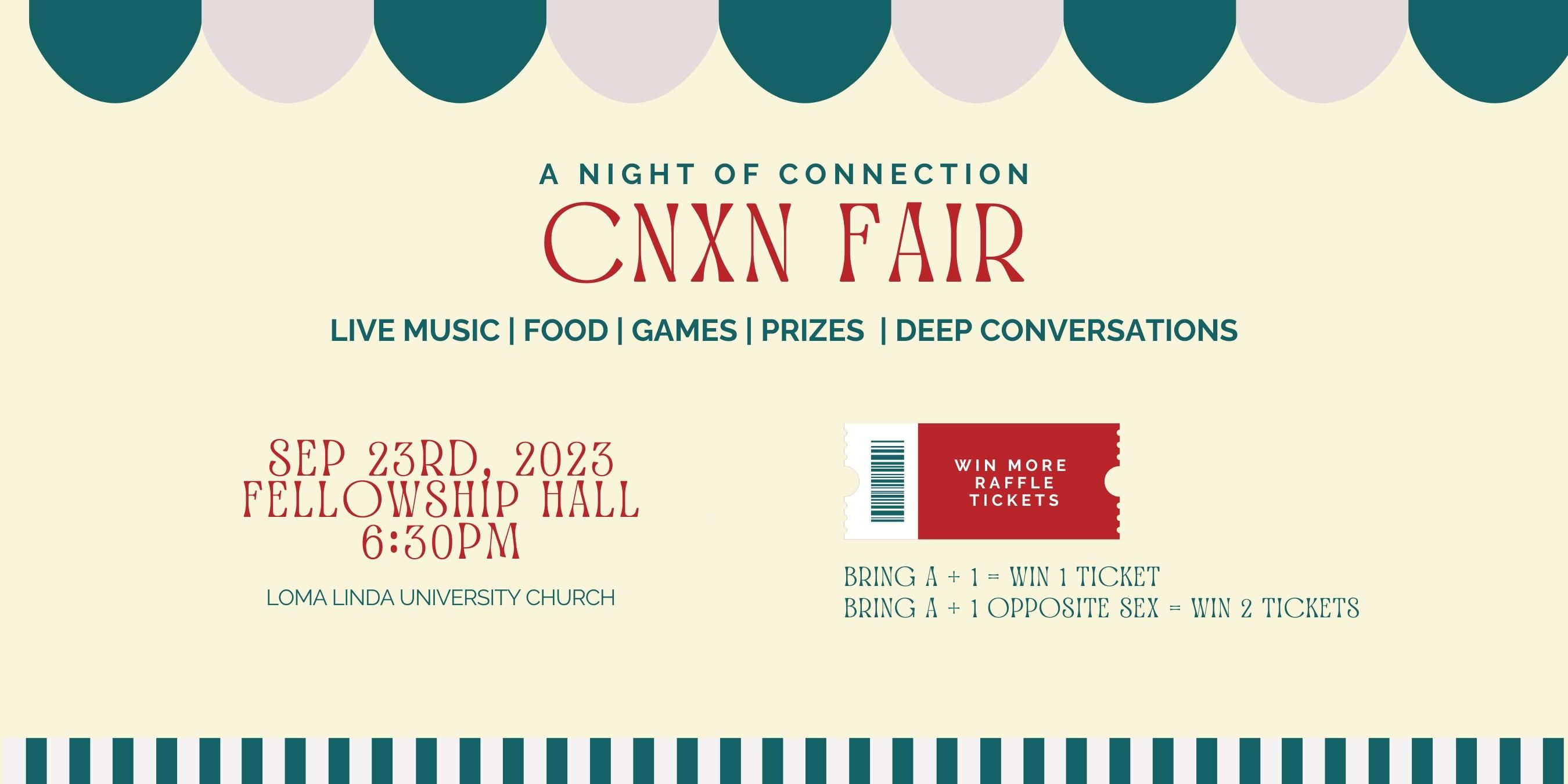 Come and join us for an unforgettable fun night that celebrates the essence of human connection.
🍔 Food: Bring back cherished memories of fun-filled fairgrounds with pizza, popcorn and more
🎭 Games and Prizes: Participate in exciting connecting games and a chance to win prizes!
💬 Meaningful Conversations: Meet people and engage in conversations with fellow attendees. Share your experiences, stories, and wisdom, and forge new friendships.
🎉 Celebrating Togetherness: Embrace the spirit of togetherness as we create memorable moments that enrich lives. This event is all about fostering a warm and welcoming space for all, where everyone feels included and appreciated.
🎶 Live Music
🎫 Entry: $5 Minimum Donation